Meet Shannon Seng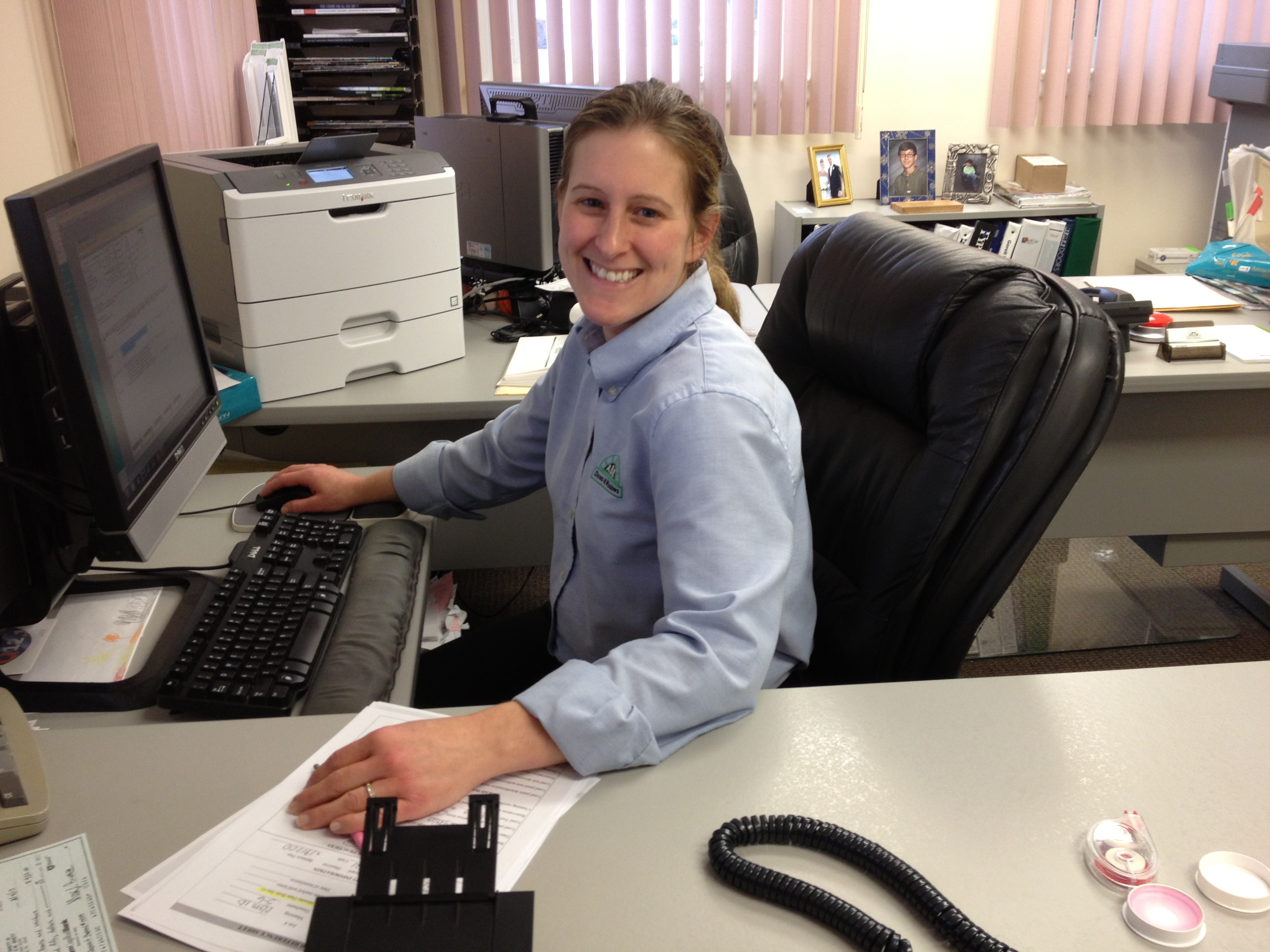 A big source of pride at A.B.E. Doors & Windows - and, we think, a key part of our success - is the strength of our staff. To let our readers know more about this, we will occasionally profile employees in this blog. We hope in this way to introduce the people who do so much for our customers.
This month, we honor our office manager, Shannon Seng. In April, Shannon will be observing her 16th anniversary with the company. She started here as an inside sales consultant - and today she is among the employees who do a lot to make ABE go, a key member of our managment team.
Some of Shannon's work is what you'd expect from her job title. She manages a staff of three, making sure that all the paperwork in this busy office is done in a correct, expedited way - accounts receivable, accounts payable, and the rest of the bookkeeping tasks.
But this special employee handles a lot more than that. When new rules were put forth concerning lead paint issues, Shannon took charge of the recordkeeping and other requirements needed to keep us in full compliance. Dating to her time in sales, Shannon has always maintained excellent product knowledge, so she's always ready to help when walk-in customers arrive at our Trexlertown office.
She's the front-line person on many customer calls. Shannon is not just knowledgeable, but also polite and tactful. She follows a service ethic that helps us make sure our customers are satisfied, with any possible issues taken care of.
Shannon and her family - husband Dave and daughters Makena and Amanda - live in Breinigsville. We consider her not just an exemplary employee, but also the kind of citizen that contributes to making any town a good place to live.