Holiday Hang Ups
Holiday Hang Ups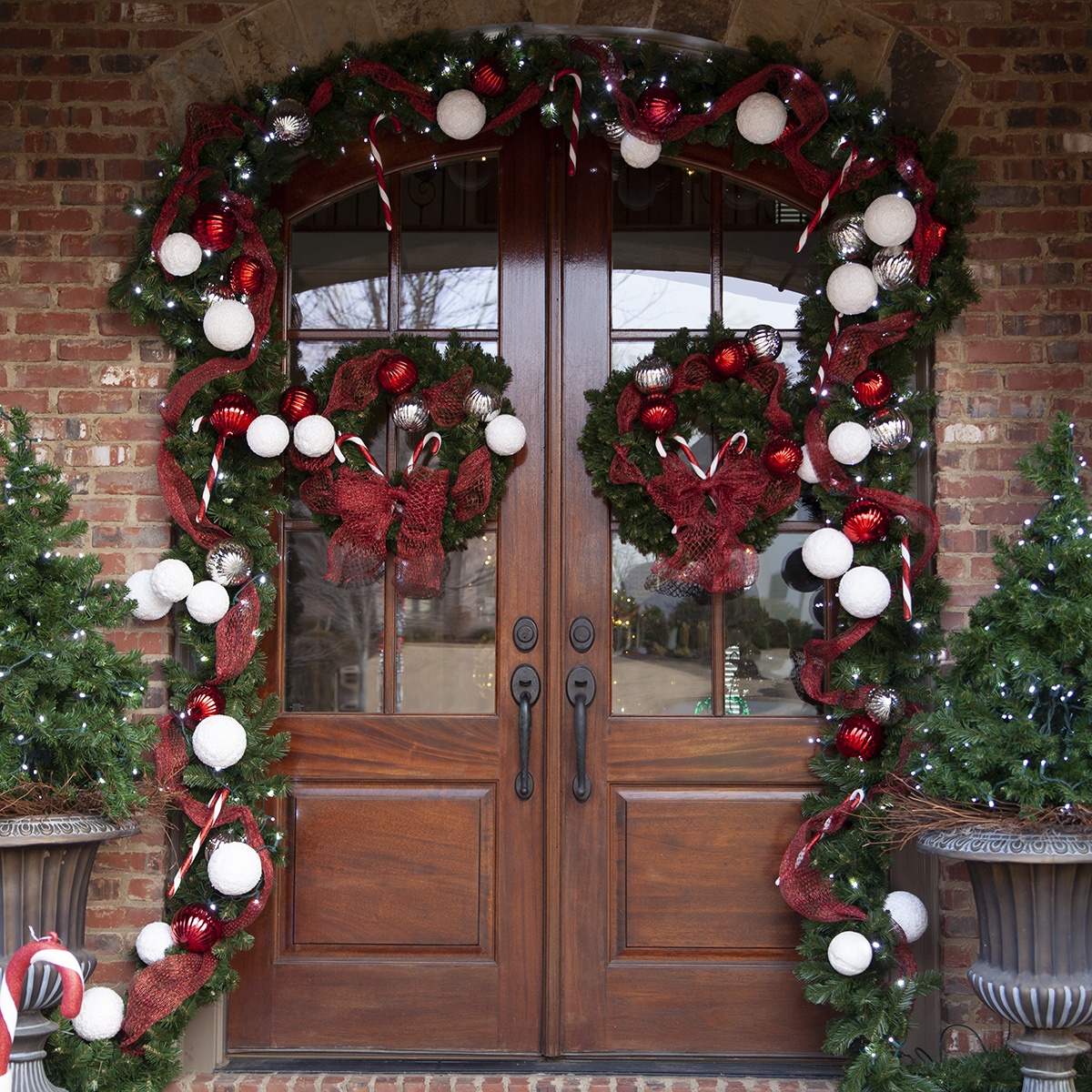 Deck the halls with boughs of holly…! Tis the season to be—damaging your door with Christmas decorations! Well, it's that time of year again when we all decorate our house to the nines and the winter weather blows in and makes a mess of all the pretty decorations. My personal nemesis is the wreath that I hang on my door. It seems that the wind is always making it crooked and twisting up the lights. Here are a few out-of-the-box ideas to try to minimize the frustration of hanging your wreath on the door.
Since wooden doors have gone extinct, most people no longer have a nail directly in the door to hang wreaths on. I've heard if you have a steel door, you could possibly use a magnet to hang your wreath. Mine is too heavy for that, but if you have a very light wreath, you might be in luck. Stunning fiberglass doors can be further accented with decorative wreath hangers. I line the back and hooked portion of mine with felt to minimize the scratches on my door. However, the over-the-door hooks can leave scratches on the jamb, too. It's not my favorite, even if it is the most common.
This year, I plan to try out a Command Strip. In years prior, I used one on the outside of my door and the wind defeated it, but it came to my attention that you could put the Command Strip on the inside of the door, upside down. The idea is to run a pretty ribbon or invisible fishing line from the wreath, up over the top of the door, and hook it over the upside-down Command Strip on the inside of the door. Hopefully, the fact that the hanger is on the inside of the door will keep the wind from blowing it straight off.
If I can't defeat the wreath this year, it might be time to add a storm door to my house. Having the ability to close it over the wreath would probably solve all my problems. If I'm good, maybe Santa will even bring me one!