New Year's Resolutions For Your Home
New Year's Resolutions For Your Home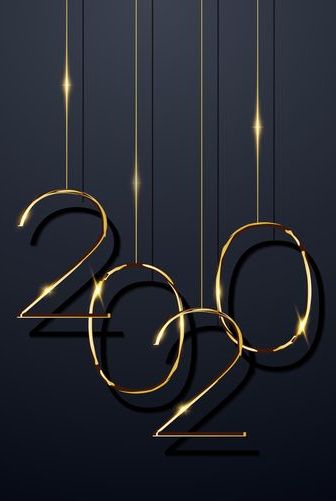 As the new year approaches, we all take the time to think about things we would like to improve or focus on for ourselves in the new year. How about making some resolutions for your home? It makes sense to enhance the area you spend much of your year in. Feel free to add some or all of these suggestions to your resolution list.
Be Energy Conscience
Take a good look around your home to see where energy can be saved. Perhaps it's not letting the faucet run when you brush your teeth or maybe you need to install that programmable thermostat you purchased two years ago. When was the last time you inspected your insulation? That leak you had repaired may have caused a section to get moldy. Other types of insulations settle over the years and you could find that area to be under-insulated. Maybe this is the year you commit to replacing inefficient windows or adding a storm door to maintain your homes temperatures. The beauty of these items is that you can do a few each month so you don't get overwhelmed. Plus, you may see a decrease in your utility bills.....saving money is always a great incentive to keep going!
Kitchen Overhaul
These next suggestions not only benefit your home, but compliments any resolutions you've made to eat healthier. Start by examining your pantry and fridge. Get rid of anything that has overstayed it's welcome. Organize and restock these areas with healthy choices that take center stage. Try and make your kitchen an area that's about connecting......instead of just a place where you cook. Vow to try a few new recipes a month and get the family involved in the making of them.
Safe Home, Sound Home
Looks aren't everything. Your home needs to be safe for the occupants in it. Invest in fire extinguishers for every floor of your home, if you don't already have them. Check the ones you do have to make sure they have not expired. You remember the battery you took out of the smoke alarm because it kept going off for no reason......get that replaced....TODAY! Have a floor that needs a smoke alarm? Put that on your to-do list for January. Consider purchasing alarms that detect carbon and radon gases.
Make an emergency evacuation plan and do a run through with the family.
Be a Clutter Buster
This is your year to let go and reclaim the space in your home and garage. Work from the top down, one room at a time. Space it out so you don't lose heart. Make a pile to throw and a pile to donate...give them away that day so you are not tempted to hang onto that trophy you won in middle school. Really evaluate items....if you have not used them in the last 5 years, it's time to move on. Research has proven an organized, tidy area equates to a calmer state of mind. After you have reclaimed your space, keep it neat by only bringing in the items you need.
Create Conversation
Many people vow to make more time for family and friends. So why not revamp your living-room to create an environment where conversation and quality time can happen? Turn furniture at angles that promote face time. A new area rug and pillows are an inexpensive way to freshen up a room and make it more inviting. Take a look at your guest room.....or better yet, sleep in there one night. Is the bedding comfy? Hows the room temperature? Is the way to the bathroom lit for safety? Does the room make people feel welcome? Take some steps to make your home inviting and then make a list of people you have not seen and give them a call!
Other Areas to Consider
Get your finances in order & create a budget that you can stick to.
Rework that landscaping by adding more perennials & plants that help sustain our bee population.
Post a cleaning schedule and assign tasks to every member in the household.