ProVia Signet Doors – the look of wood, the durability of fiberglass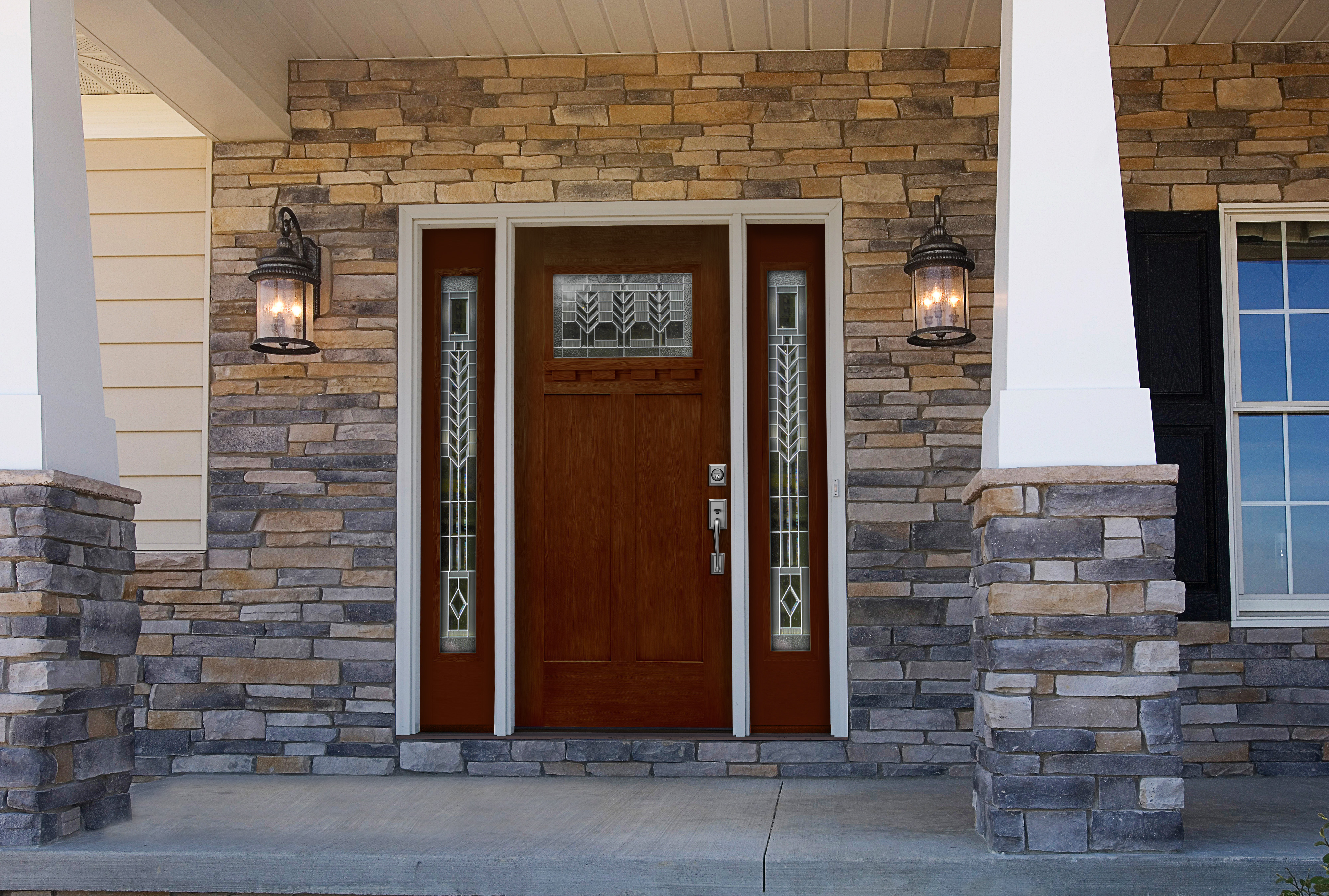 If it's true that not many entrance doors today are made of wood, it's just as true that people still want the beauty of a wooden door. We know of no fiberglass entrance line that reproduces this handsome appearance better than ProVia's Signet line. It's a really impressive effect.
How is it done? ProVia molds its dies from the grained wood they're simulating. The grain that's pressed into the fiberglass looks like the real thing because it's reproduced from the real thing. When the door receives its carefully prepared staining, it truly looks like cherry, oak, mahogany or fir. The best way to prove it: Compare the surface to the actual wood that's applied at the edge of the door. Our customers say the fiberglass door and the wood trim appear to be identical.
Of course, there's more to the excellence of a Signet door than its looks. ProVia uses the same glued, dovetailed construction seen in fine furniture. Combined with excellent materials, this method produces a door of lasting strength. The surface finish is durable, and it's warranted for 10 years. Foam fill inside the door adds insulating value and additional strength. Locking hardware and hinges are strong and secure.
If you want, you can do different wood-style treatments on the inside and outside of a Signet door. The range of glass, side lite and hardware treatments available is practically unlimited, which makes it possible to tailor a door to practically any home design. For more information, call us today at 610-398-2430.