Welcome to our team, Ellen Rauch!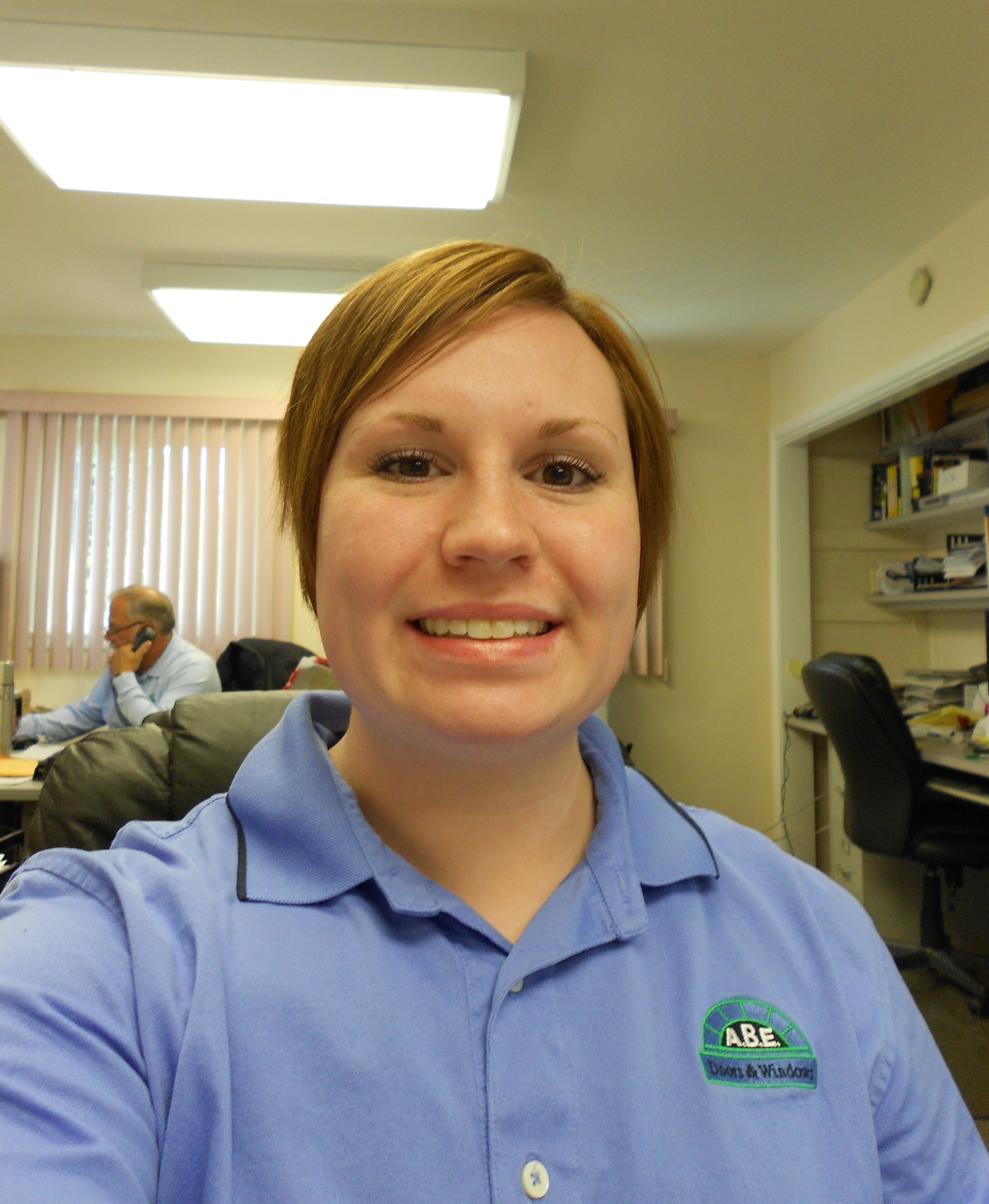 A.B.E. Doors & Windows is pleased to welcome Ellen Rauch as the newest addition to its family. Working for us on a temporary basis since January of 2012, Ellen was made a permanent member of our office staff on April 9. As a Customer Service Representative, Ellen is fully enjoying her work experience thus far:
"I'm absolutely thrilled to have been given the opportunity to be a part of a company who embraces and embodies teamwork and strives for greatness always. It's truly a blessing to work amongst co-workers who genuinely care about assisting others and are personally driven to always provide the best quality of service possible. I honestly don't consider my employment with A.B.E. as just a career - each day is unique and offers new opportunities for me to utilize every single one of my skills in interacting with and assisting others. I love that my realm of work engages and challenges every aspect of my being, and I am excited to continue experiencing new things, learning from them, and growing stronger as an individual and profesional. I am honored to be a part of something so much greater than myself, and I am thankful for all that A.B.E. Doors & Windows has given to me thus far."
Ellen, who just celebrated her twenty-fifth birthday yesterday, is now our youngest employee and will be utilizing her passion for writing by regularly contributing to both our Facebook page and blog. Outside of work, Ellen's interests include music, movies, reading, and pop culture. She also enjoys volunteering within the community and has recently become involved in taking both kickboxing and acting classes.
We congratulate Ellen on her dedication and hard work thus far, and we look forward to seeing what her future holds within A.B.E. Doors & Windows.