Happy Saint Patrick's Day!
Driving the Snakes Out of Ireland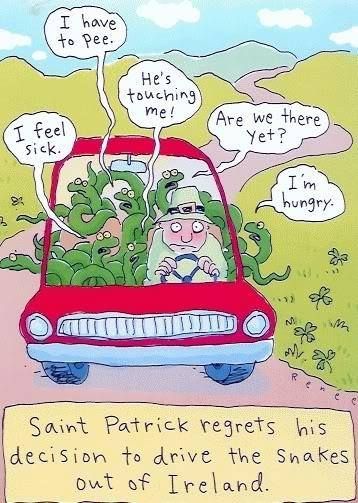 We've all heard the legends of Saint Patrick. He was kidnapped from his home in Britain, sold as a slave, escaped, hitched his way home aboard a pirate ship, and returned to Ireland later to bring them Christianity. Interesting guy, right?