Spring Cleaning, Don't Overlook These Spots
Spring Cleaning, Don't Overlook These Spots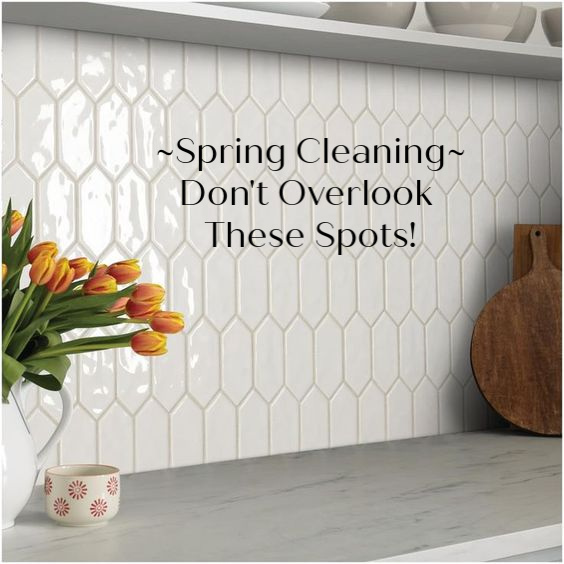 The past few weeks have allowed us to really focus on some areas of our homes that we may not always get to. Many of us have been spring cleaning and getting our homes ready for warmer weather. While you've probably hit all the familiar areas, let's walk you through some spots you may have missed.
In the Kitchen
Your counters are probably wiped clean at the end of the day, but when was the last time you gave some attention to your back-splashes? No doubt they see their fair share of food, splashed beverages and dish water. Wipe them down with warm water with a few drops of soap.
The trash can see all kinds of goodies thrown in it through-out the week, and even the best liner can't stop a tear here and there. All of a sudden, that old spaghetti sauce you thought was contained is inside the can. About once a month, take a peek in there before you replace the liner. Wipe it down inside and out.