Seeing is believing
beautiful new patio doors in our showroom
For sheer visual impact, a photo in a catalog or online can't match what happens when you see one of our great-looking doors installed. You can't get the same sense of how smoothly it works, either, without seeing for yourself.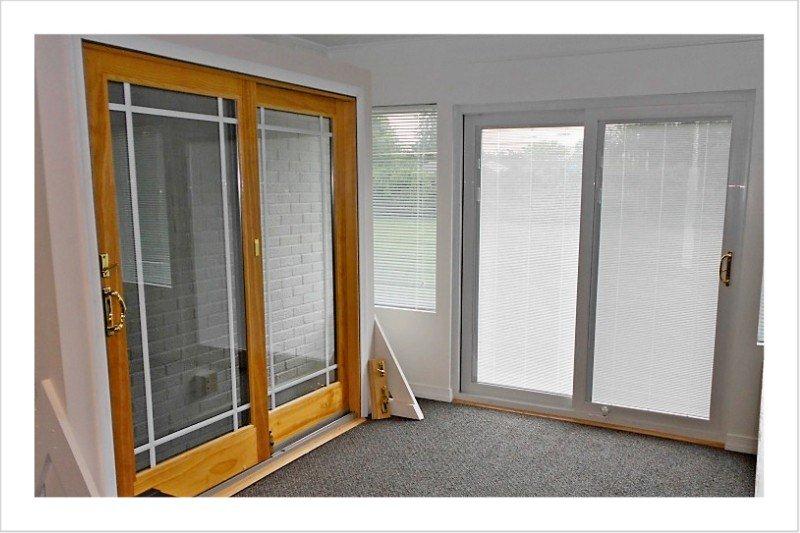 That's why we recently expanded the display area at ABE Doors and Windows' Wescosville Headquarters. The new section opens up space to feature three of our very nicest patio doors, and we think you should check them out.
The star of the show is the ProVia gliding patio door. This big, beautiful model includes internal mini-blinds. It's a feature that gives you ideal control over room daylighting, and the blinds never need cleaning because they're sealed inside double-pane glass.
You can also see graceful, opulent Frenchwood doors in real wood from Andersen. The hinged type is a true French door. The gliding model provides the same look, but its sliding structure saves space.
Whether you're already planning a patio door installation or just thinking about a change that would transform your home decor, you really should take a look at these doors - in person - before you do anything else.