A Rewarding Relationship Worthy of Praise
Over the past ten years, A.B.E. Doors & Windows has worked together with Mercy Special Learning Center in providing our Showroom as a worksite for the Work Experience Program that is offered to the school's students. Every Monday, since the start of the 2012 school year, one of Mercy's students, Irina, comes into work dutifully with her job coach, Joan. Together, they provide greatly appreciated assistance to our busy staff by labeling all of our product literature and putting together company folders that our estimators rely on when providing free quotes to our customers. This month, we were given an opportunity to sit down with Irina and had the great pleasure of learning more about her.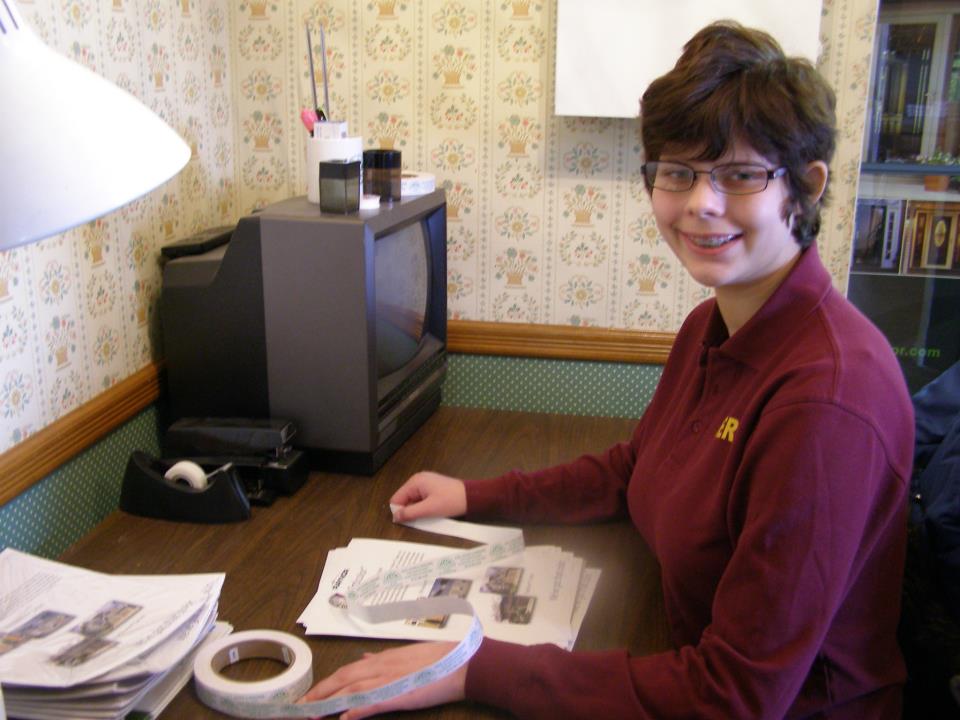 Irina, who is 16 years old, looks forward to attending school every morning and enjoys her studies in Reading. She is a very busy student and hard worker, participating daily with food preparation in the kitchen at school, rolling silverware, and delivering lunch trays to classrooms. Irina is also a member of the Tone Chime Choir, performing for others during special occasions and Mass. Her favorite extracurricular activities include swimming and practicing gymnastics at Parkettes. Outside of school and work, Irina has a passion for horseback riding, something that she has been doing since the age of 9. She enjoys spending time outdoors and is looking forward to the weather becoming warmer. Irina loves listening to music and some of her favorite artists include Rihanna, Usher, Dave Matthews Band, and Ke$ha. Irina's sunny disposition, authenticity, compassion, and kindness shine brightly in everything that she says and does. Joan expressed that the most satisfying part of her job is working alongside and interacting with the students she is paired with and witnessing their personal growth.
We consider ourselves truly blessed to be involved with such a terrific program at Mercy Special Learning Center and are honored to have Irina and Joan's presence in our office. A.B.E. Doors & Windows holds deep gratitude and admiration for both of these lovely women. We thank you eternally for your selfless hearts and the uplifting positivity that you emanate into the world!