Safe Home - Safe Travels: Tips for Both This Holiday Season
Safe Home - Safe Travels: Tips for Both This Holiday Season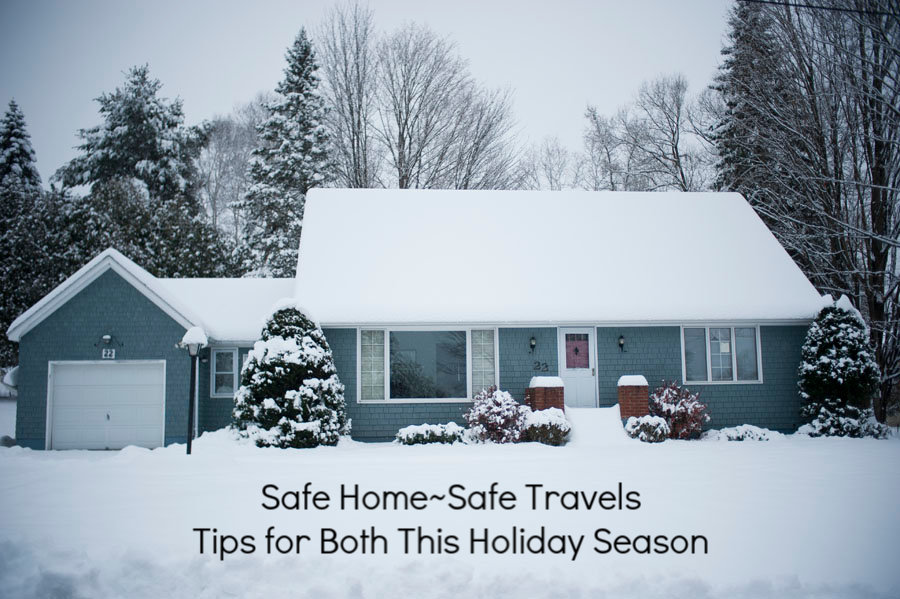 "There's no place like home."~~~Dorothy-The Wizard of Oz

According to AAA, the time between Christmas and New Year's Eve will see the highest number of people traveling. Over 93 million people will be making their way to visit loved ones near and far. Unfortunately, this time of year also sees an increase in home break ins. Let's not let that information deter you from leaving your home. A little planning and common sense will ensure your home and your family stay safe during this busy time of year.

Safe Home

Although it may be tempting, don't broadcast your travel plans on social media. You never know who may be following your page. Let's not give any criminal a heads up to your activities. Those pictures of you and all the cousins wearing matching PJ's can wait till you return.

The use of lights on a timer inside the home is an excellent deterrent, as most burglars will look for signs of no one being home.

Don't leave items of value in plain sight. Put away tablets and electronics so peeping eyes cannot view them through a window. Utilize a small safe or lock box and tuck away valuable jewelry or watches.

Did you lock the doors? Seems silly to point this out, but in the hustle and bustle of leaving, this item is often forgotten! Check 1st floor windows to make sure they are locked and give all those door handles a quick turn as you leave. Don't overlook the porch door or the door from the garage into your home.

Make sure the outside of your home is secure by having lights set on a timer. A well-lit exterior is a great deterrent.

If you are not stopping your mail and newspaper services, make sure they are picked up daily by a trusted neighbor.

If you normally leave a key hidden for the house-keeper or dog-walker, scoop those up and secure them inside the home. You'd be surprised by how many break-ins happen by just the burglar walking through the front door.

Lock your garage and any doors accessing it. You don't want to come home to a missing snow-blower.

Safe Travels

If you and your family are traveling a bit further than over the river and through the woods, heed these tips to keep everyone safe.

If you are driving, make sure your car is ready for the trip. Check the oil and tires and address any maintenance issues so you don't find yourself broken down in an unfamiliar area.

If a trip to the airport is on the agenda, keep a close watch on your belongings and luggage. Carry your passports and ID's close to your body. Keep a list of important documents and credit card numbers separate from your belongings in-case you would need to report any of them stolen. Password protect your phone or tablet in case they would get lost so no person can easily access the info on them.

Enjoy your time with family and friends. We hope everyone has a festive holiday and Happy New Year!