Origins of Jack Frost
Origins of Jack Frost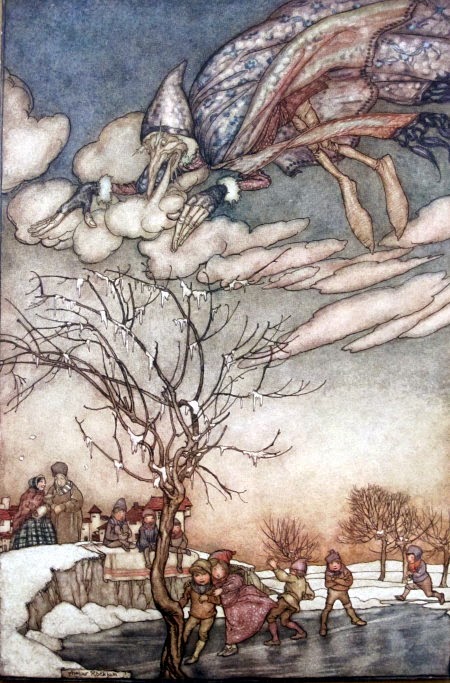 No matter where you hail from, there is a legend about the origins of winter weather. In Russia, it is represented in Father Frost, a blacksmith who binds water to earth with heavy chains. In Germany, she is an old woman who causes snow by shaking white feathers from her bed. In the United States and Britain, Old Man Winter is responsible for nipping the noses of lovers and the toes of young children. In Norse mythology, he is a minor demi-god called Jokul Frosti meaning "icicle frost."
Jack Frost is traditionally held responsible for the frosty fern-like patterns found on windows on cold winter mornings. However, window frost has become much less prevalent since the modern introduction of double-glazed and insulated glass in windows and doors.
The first illustration of Jack Frost is largely thought to be, of all things, a political cartoon published in 1861 in Harper's Weekly. Drawn by Thomas Nast, it depicted Jack Frost as a general freezing out the malaria that spread during the American Civil War. It was captioned—Our New Major-General! At the time, there had been outbreaks of Cholera hindering the war efforts and people were looking forward to the cold weather with the hopes that it would kill the infection. I knew there had to be some time in history that people wanted the cold!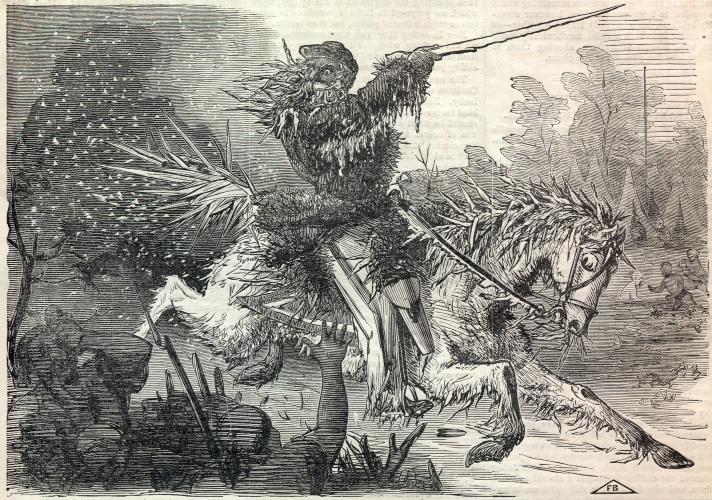 With no real origin to speak of, it's thought that Jack Frost doesn't have any roots in mythology or marketing. His beginnings might actually come from something far more simple—spoken language. In England, from the 1500s onward, 'Jack' was a common slang for a man, usually a funny or clever fellow. Astute readers will recognize phrases such as 'jackanape' as a chap who is a cheeky monkey, 'jack-o-lantern' as a man with a light, or 'jack tar' as sailors. There are also countless 'Jacks' in fairy tales, nursery rhymes, and folk tales.
While Jack Frost's beginnings will most likely always be an enigma, an amalgamation of mythologies and folklores, a cheerful and mischievous presence in an otherwise bereft season, I'm pleased to have him with us.