Do This, Not That-Organization Tips for the Garage
Do This, Not That-Organization Tips for the Garage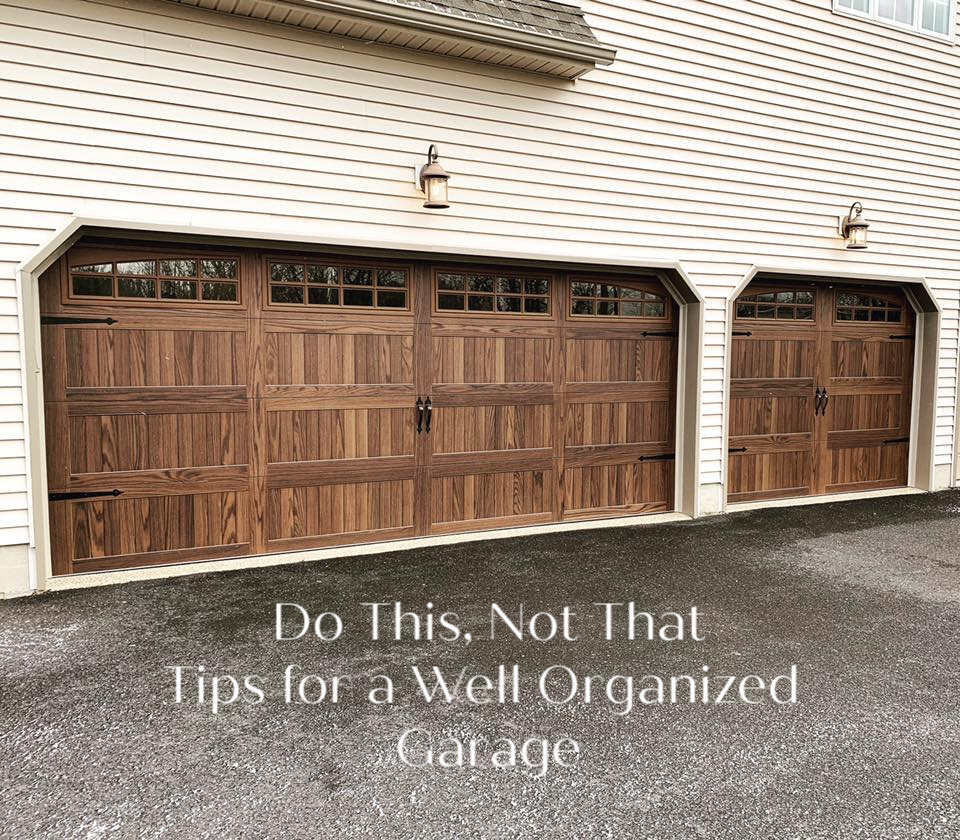 You may be storing items in your garage that are not only taking up space, but should not be stored there in the first place. Let's help you identify these items and find a better home for them.
No one likes to run out of propane when you are grilling for a picnic, but that spare tank should not be tucked away in your garage. Hot temperatures may cause the tank to expand and start leaking gas. One small spark could lead to a fire. Tanks should be kept in a well-ventilated area outside.
Those blankets & beach towels you are storing for summer vacations are prime real estate for critters to burrow and sleep in over the winter. Bring these items back inside and store them in space saver bags you can vacuum the air out of. The flattened bags can slip under beds, as not to take up extra space in linen closets.
Cherished family photos and other memorabilia deserve a special spot inside the home. If left in the garage, they can become a feast for bugs to nibble on. Placed in air-tight containers, these memories will be enjoyed for years to come.
That older gaming console or other electronics you may be saving should also stay away from your garage. The higher humidity can wreak havoc on the inner workings and wires are a magnet for mice to chew on. Assess these items and ask yourself if they are worth hanging on to considering how quickly electronics are updated.
Having extra canned food for emergencies is a smart idea, but don't be tempted to stockpile them on shelves in the garage. Canned foods that are exposed to temps over 80 degrees can spoil. Rust can also form on the cans quickly if your garage is prone to high humidity.
Hanging your bicycles up after summer is over is a creative way to free up floor space, but did you know that the rubber tires should be stored inside? The cold temperatures in winter may lead to the rubber cracking. A few hooks in the back of a closet can secure the tires till springtime rolls around again.
Consider storing these items in your garage to free up some space in the home.
Coolers and water jugs don't have to clutter up a closet, line them on a shelf in the garage for easy access. Same with serving dishes or plates you may use a few times a year for entertaining purposes. You can use the freed-up space for that new pressure cooker you've been eyeing up.
Christmas decorations or any other holiday décor, will be safe nestled in a few plastic totes. Lights, glass and ceramic items will all do well, while more fragile items or anything paper should still be kept inside.
Your luggage can find a new home in your garage too. Nestle as many pieces inside each other and store on a higher shelf.
"A place for everything, and everything in its place." ~~Benjamin Franklin