Signs You May Need to Replace Your Garage Door Opener
Signs You May Need to Replace Your Garage Door Opener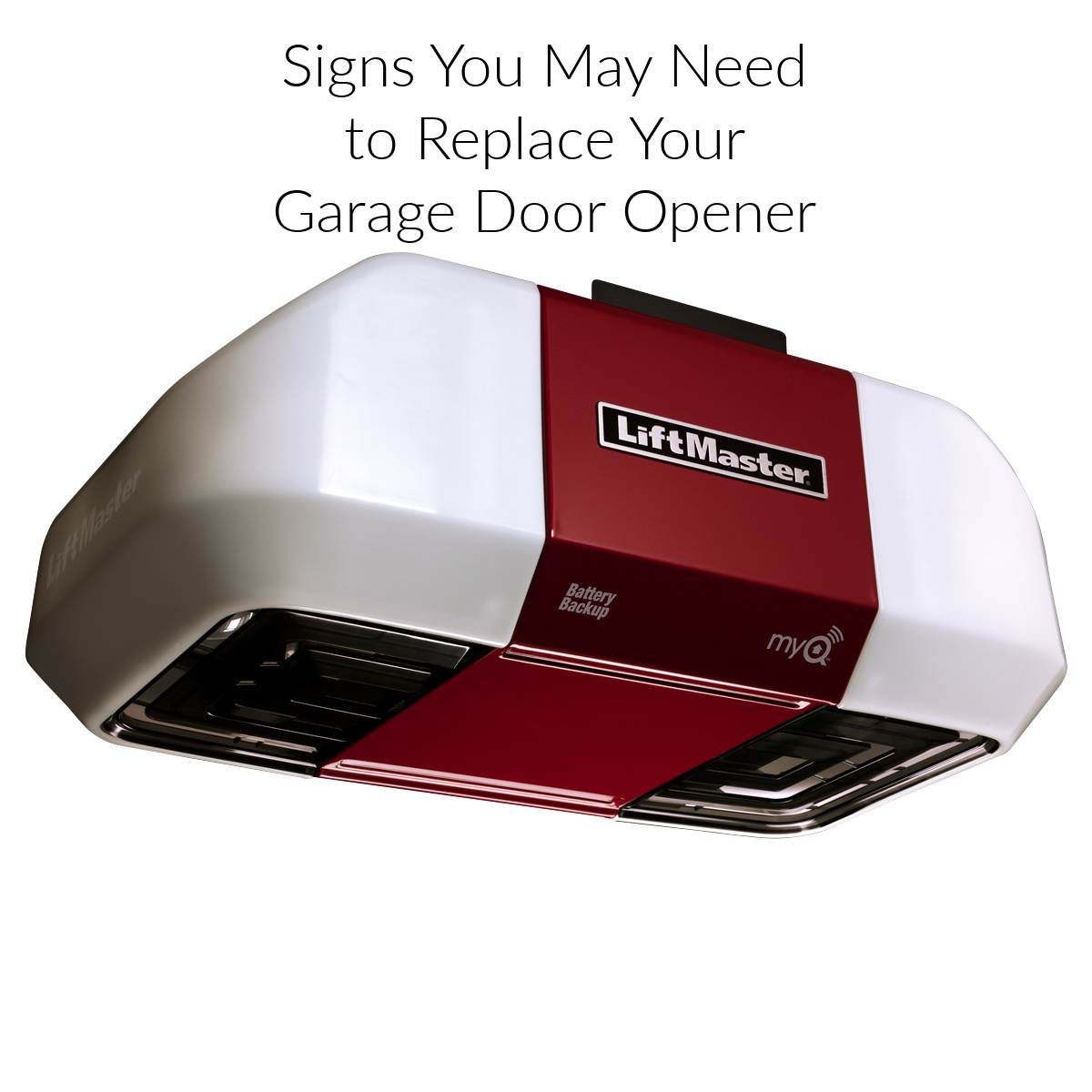 We all have long lists of home improvements we want to get accomplished. Replacing your garage door opener is probably not on the top of that list, but at some point, it will need to be replaced. Look for these tell-tale signs it may be time to swap this model for one that has more power, better reliability and smart home features.
The overall unit seems sluggish.
Your opener works hard to raise your garage door every day. The average opener is lifting and closing that heavy door about 1500 times a year. While garage doors, with proper maintenance, can last 20 to 30 years, the life expectancy of an opener is around 10 years. All that wear and tear will start to catch up eventually. If you see that the door is opening slower than usual or seems to be catching and jerking slightly, it is probably time to replace your unit.
Safety is an Issue
In 1993 all models of garage door openers were required to have an auto-reverse mechanism. This feature consists of two sensors that sit on either side of the door and can tell if an object is in the way of the door opening or closing. Now, you may not have an opener that is over 28 years old, but you may have sensors that no longer work. This important safety feature should not be overlooked. Over 20,000 people are victim to garage door accidents, many of them children. If you are unable to fix broke sensors, make the choice to replace your unit.
A Little Peace and Quiet
Picture this. You're coming home from a long day, baby or toddler asleep in the back seat. You just want to park and transfer the sleepy child into bed..until, the screech and squealing of your garage door opener awakens said child and that glorious silence is broken. If your opener is waking up or disturbing family members inside the home, it may be time to enjoy the quieter operation of a belt drive. Not to knock chain models, many models are much quieter that of their predecessors.
You Desire More Features
We live in an age where we can control many items in our homes (lights, thermostat settings, starting our ovens) from our phones. Newer models of garage door openers offer smart features that can be done via an app on your phone or tablet. Alerts of your door being left open, the ability to turn on lights or opening the door to receive a package, can make your life a bit easier.
Battery backups systems are another newer feature that ensure your garage door can still open and close should a power outage occur. A plus if you hate wrestling with the door in the bitter cold or snowy weather.
If a garage door opener upgrade is in your future, please feel free to talk to our knowledgeable sales staff. They can help you choose the right unit and features to fit your needs.