Signs You May Need to Replace Your Garage Door Opener
Signs You May Need to Replace Your Garage Door Opener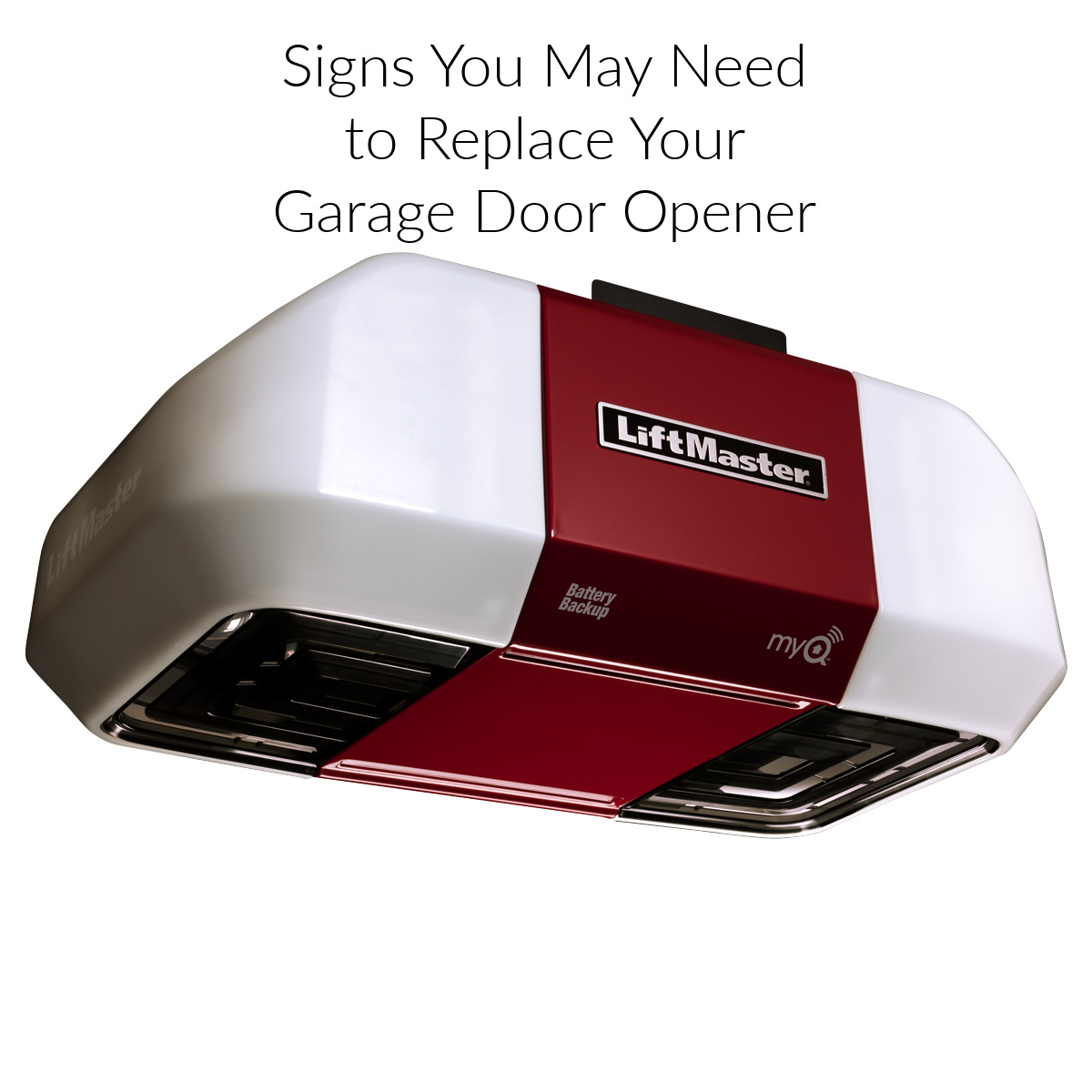 We all have long lists of home improvements we want to get accomplished. Replacing your garage door opener is probably not on the top of that list, but at some point, it will need to be replaced. Look for these tell-tale signs it may be time to swap this model for one that has more power, better reliability and smart home features.
The overall unit seems sluggish.
Your opener works hard to raise your garage door every day. The average opener is lifting and closing that heavy door about 1500 times a year. While garage doors, with proper maintenance, can last 20 to 30 years, the life expectancy of an opener is around 10 years. All that wear and tear will start to catch up eventually. If you see that the door is opening slower than usual or seems to be catching and jerking slightly, it is probably time to replace your unit.