Prepping Your Home for the Seasons Ahead
Prepping Your Home for the Seasons Ahead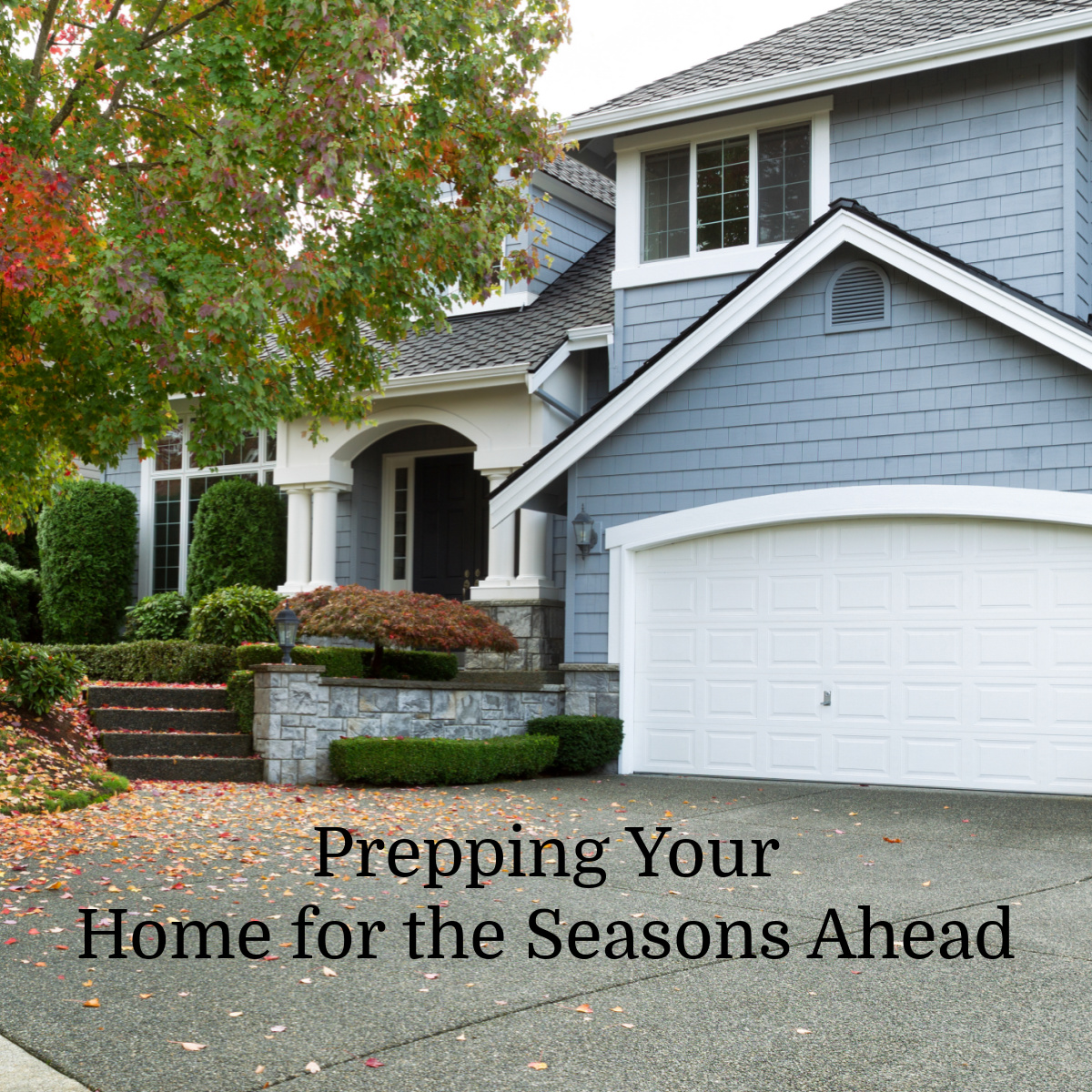 We've had a few days that remind us the cooler seasons are coming...along with the weather it brings. Now is the time to be proactive in getting your home and garage ready for harsher weather. Here are some suggestions to keep the heat in, and the water out of your home and garage.
Outside the Home
Remember last year's snow that dropped 2 feet in most areas? As it melted, many homes experienced leaking and damage around windows and doors that had small gaps or cracking where a nice tight seal should have been. If you have any windows or doors that are ground level, check them for gaps that may be problematic. You may be able to address smaller cracks by replacing caulking or using a spray insulation product. If you see larger holes or rot, replacement of the whole window may be required and a professional should be called.
The Garage Area
Start with a general clean up. Address any spills, put summer gear away and pull out shovels, sleds and ice melting products to the front for easy access. Look over weather stripping and seals around the doors and windows and fix if needed.
Inspect your garage door. Start by standing outside and watch it open and close a few times. Listen for odd sounds like scraping or grinding. How is the door moving? Is there hesitation or places it may be getting caught slightly?
If you discover some areas of concern, we recommend calling a professional for repairs.
Weather-proofing Windows
Drafty areas are the number one complaint for most homeowners during the fall and winter seasons. Save energy and prevent heat loss by trying these remedies.
Lock your windows. It may seem simple, but this is often overlooked and can create a tight seal at the top and bottom as well as adhere the sash in the middle.

Window insulation kits are cost effective and provide another barrier to keep the cold out. Make sure the area you are applying the kit to is clean and dry so you ensure a tight seal. You may want to consider using a kit on patio doors as well.

Swap out your curtains for a heavier fabric like wool, velvet or flannel.
If you find yourself using some of these tricks year after year, it may be wise to replace the entire window unit.
Let our team know how we can help address any concerns so your home is warm and cozy this fall and winter!