When to Replace Door Locks
When to Replace Door Locks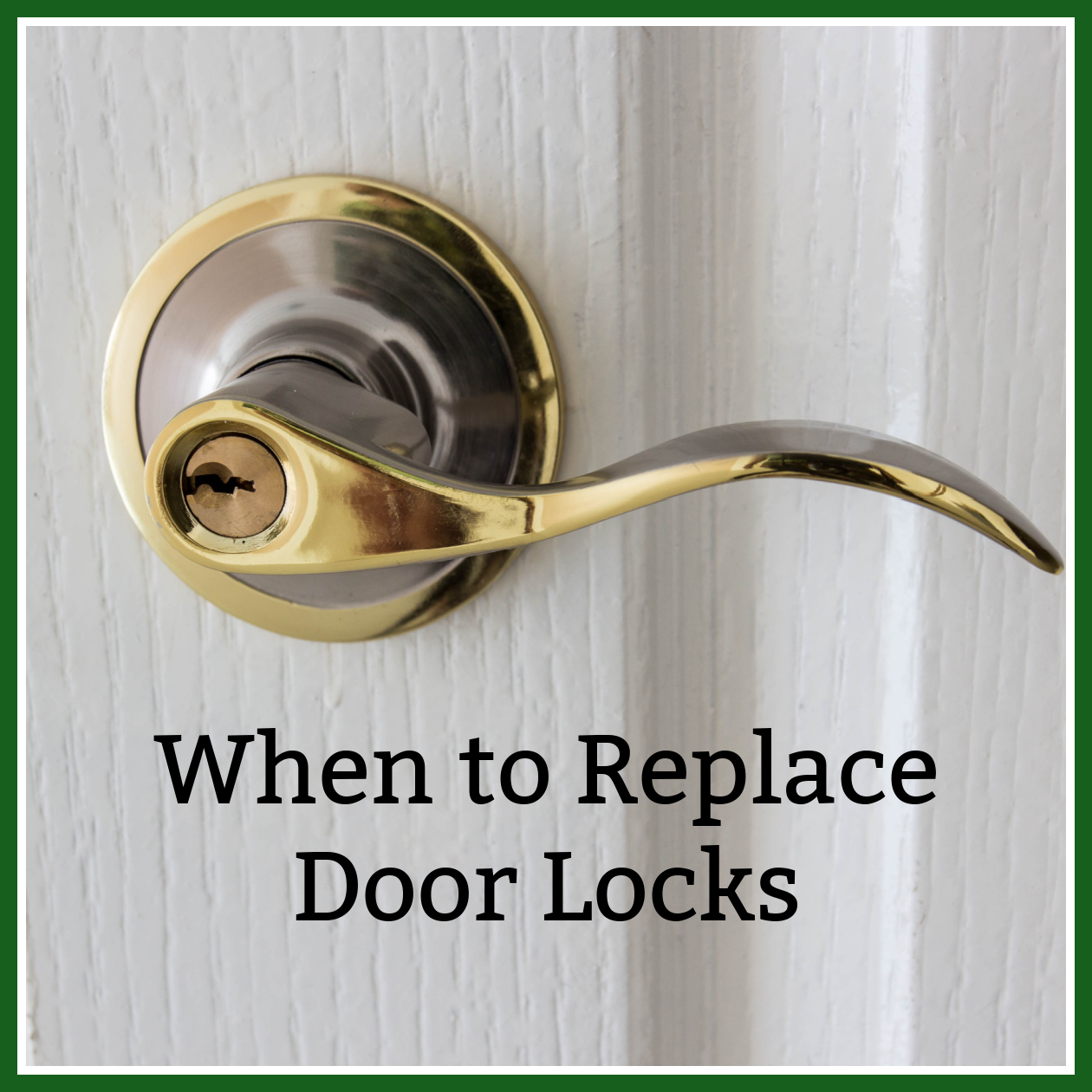 Nothing lasts forever, including the locking mechanisms on your doors. We've highlighted some scenarios that should warrant replacing, to ensure your home is safe & secure.
You Bought a New Home
One of your first tasks after signing those mortgage documents should be replacing the home's locks. You really don't know the kind of people that lived there or who they may have given a spare key to over the years. You want to go to bed with the knowledge that only your family has the privilege of coming and going into your new abode.
Besides the obvious front and back doors, also check for locks on cellar doors & doors leading to or attached to the garage.
If you are using an existing garage door opener, you may want to look up how to re-code the opener.
Your Home was Broken Into or Locks Tampered With
There is nothing as scary as knowing a stranger was in your home. A small percentage of break-ins are committed by someone that has a key to your home. If you suspect that a lock was tampered with, change your locks immediately.
Broken Relationship/Roommate Leaves/Change in Personal Help
Unfortunately some relationships come to an end. Whether it's a partner, roommate, nanny or cleaning person, if they have a key to your home, it may be wise to change out the locks. Even if you have received a spare key back, you can never be sure they did not make another copy.
Old Locks or Difficulty Locking Door
Most locksmiths agree that a door's lock lasts about 7 years. You may have an older lock that is working smoothly, but getting a new one is something to consider.