Congratulations Makena!
Congratulations Makena!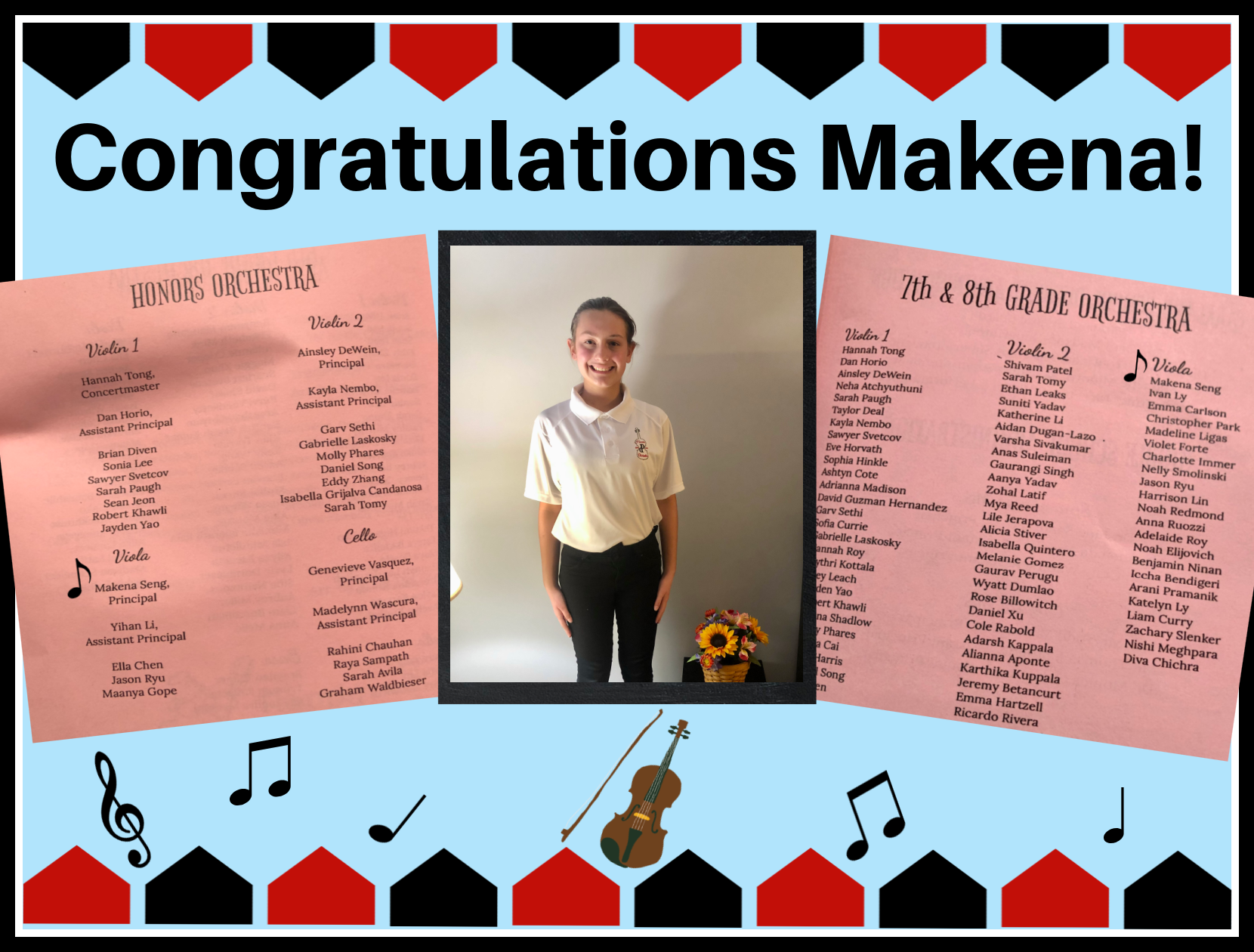 Life is all about celebrating the little things and we have a lot to celebrate in the A.B.E. family. Today, we're highlighting the achievements of our office manager's daughter, Makena Seng.
Makena has been playing the viola since the fourth grade, improving steadily so that this year—in the eighth grade—she has graduated to the First Chair in Springhouse Middle School's Honors Orchestra. The prestigious position could not have gone to a more worthy candidate.
Congratulations Makena!
Makena's favorite song to play is Trepak from Tchaikovsky's The Nutcracker and we should all look forward to the day she can perform Mozart's Sinfonia Concertante. In the meantime, Makena is happy to use her considerable skills to inspire others.
"Even though you might not play perfectly the first time, mistakes are what make us better. Mistakes help us become great." – Makena Seng, 2022