Income Tax Refund? Consider These Home Improvements
Income Tax Refund? Consider These Home Improvements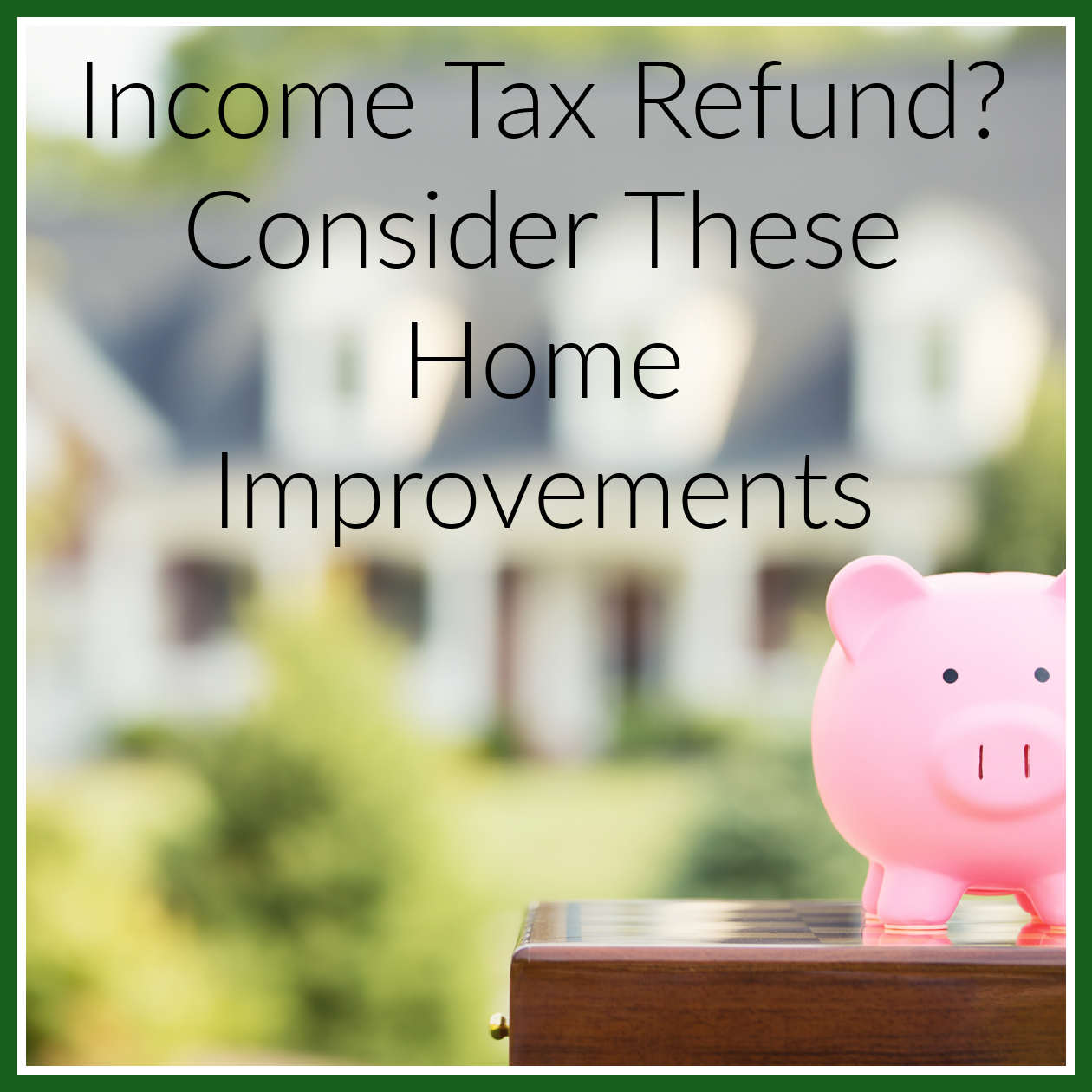 In a few weeks, we will all be collecting our receipts and financial statements in preparation of filing our income tax returns. If you are one of the lucky ones getting some money back, consider investing back in your home if spring projects are on your to-do list.
If you are looking to get the best return on investment (ROI), the following improvements may help your home retain or increase it's value.
Bath Remodel
Who doesn't enjoy an up to date bathroom! Plus if you are anticipating a move soon, it's one of the rooms potential buyers focus on. Your tax return may not be thousands of dollars, but changing the vanity, installing a rain shower-head and updating the lighting can really transform the space.
Kitchen Make-Over
Again, you don't need to gut the whole space to make a dramatic impact. Investing in updated appliances and refacing existing cabinets is a great start. Use a little elbow grease and give the kitchen a fresh coat of glossy paint. Top it off with new hardware and you won't mind cooking in there again!
Convert Attic Space
Anytime you can add an extra room to your home is valuable. If your attic space is large enough, consider turning this spot into a potential bedroom, office space or an area for the kids to play or movie watch.
Entry Door Replacement & Windows
Replacing these simple items can make a tremendous impact. It's the first thing a buyer will see and your chance to make a great impression. Both replacements can also help your home's energy efficiency if you've been experiencing drafty areas.
Sometimes it's the little things.
Maybe your return is just a few hundred dollars. You can still spruce up your home with new curtains, pillows, throws or wall art. Perhaps it's time to replace dad's recliner or treat yourself to new lawn furniture. Make it a point to get some things that bring you joy.
Our staff is always available to help you choose new windows or fashionable front door. Let us know how we can help.