Should I Replace My Front Door
Should I Replace My Front Door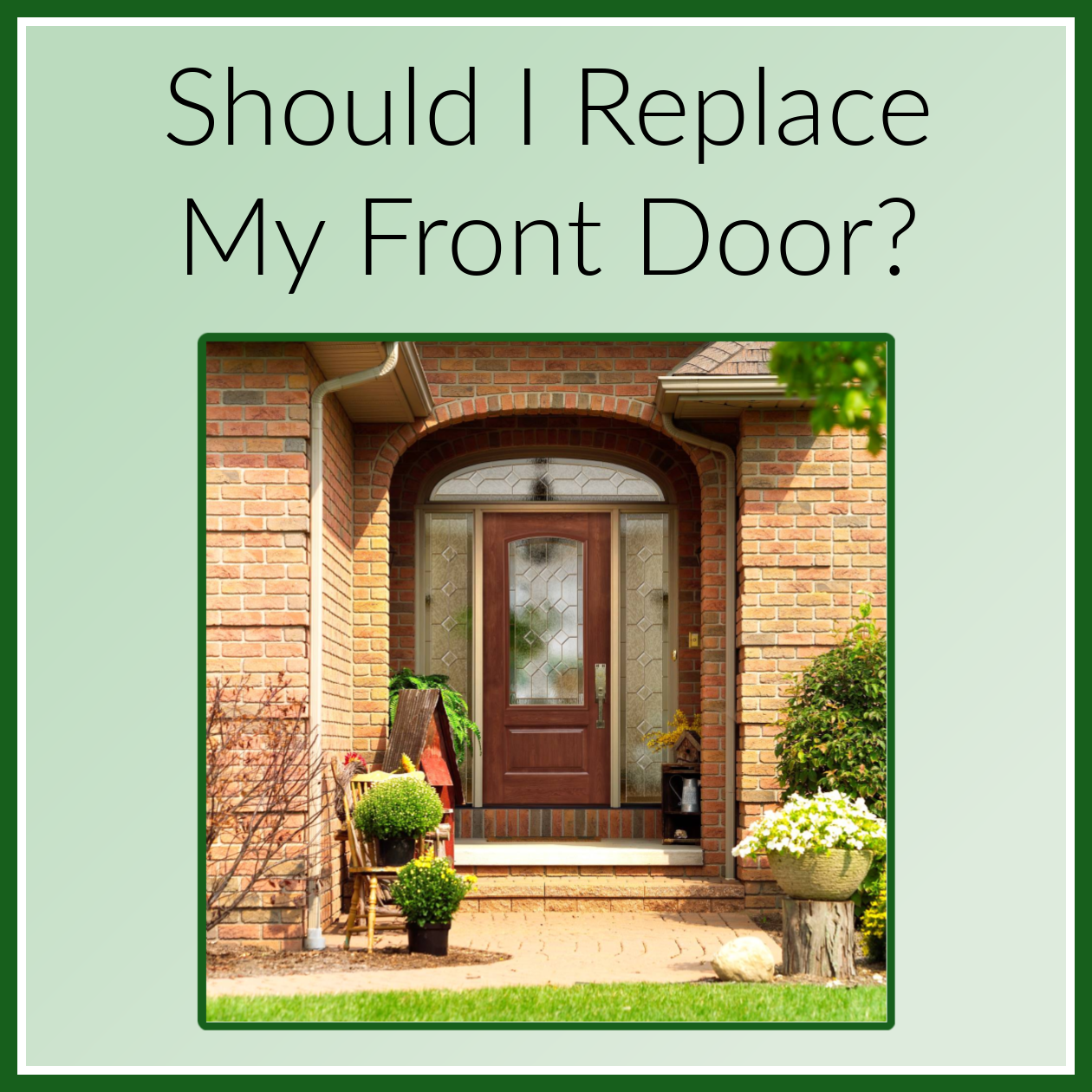 Let's face it, all things weather and fade over time. When it comes to your home, it's important to know when something, like your front door, is truly in need of replacement. Take a look at these situations to help you determine if it's time for a fresh look.
More Than Just a Dent
Your front door sees a lot of use on a daily basis. Over time it will get bumped and bruised by people, animals and things (that chair you were sure would fit through.)
A deep dent or scratch could cause problems in a metal door by compromising the structural design or allowing moisture into the frame.
Cracks in Wooden Doors
Wooden doors may be affected a bit more by moisture from outside and inside the home. This may cause cracks along the edges and in the panel design of the door. I think we've all wrestled with a stuck door at one time. If left untreated, your door will lose it's energy efficiency and continue to get more warped.
I Feel a Draft.
Do you recall your grandmother using those cute draft dodger guards as a child? A good front door should not need those to block drafts coming into the home. Allowing the heat to escape in winter or your cooled down air to leave in summer, is terrible on your heating/electric bills. Replacing the front door and frame will keep the drafts away and help your pocketbook.
Seeing Moisture Between Glass Panels
Glass panels are lovely to look at and add interest to a front door, but when you begin to
see moisture in between a panel, it's a sign the seal on the window is broken. Again, it's time to consider replacement, as that type of condensation will lead to warping, possible mold and a loss of efficiency.
Door Won't Close
If it's taking two people to push or pull your door shut or getting it lined up to lock, this is a very clear sign you need a new front door. Many reasons could be causing this: your home settling after many years, warping from moisture or your door's frame is damaged.
You may consult a handy man to take a look at it, but most likely, a new door will be the best solution.
Your Style Has Changed
That bright blue door you choose years ago when you were in love with all the colors of the sea may not be in line with your style today. Choosing a new style and color that reflects your tastes is in order! Plus, replacing a front door bumps up curb appeal. You could really change things up and add sidelights or some new hardware.
Our staff is ready to help you choose an attractive, efficient door that you will be pleased with for years to come. Stop by our showroom to see what's new!