Garage Door Safety
Garage Door Safety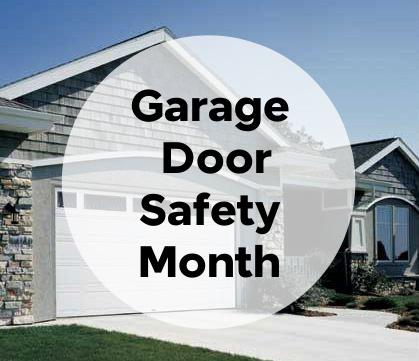 Your garage door is by far the largest, heaviest object that moves in your home. That's why it's so important you maintain it properly and ensure it's safety with these tips and precautions.
Talk to your children (and their friends) about not playing with the door or the remote control. There are over 40,000 injuries to kids every year caused by the garage door. Keep yours safe by explaining they should never hang on to door when it is moving and always stay a safe distance away when the door is in operation. Keep remotes away from curious little hands and mount the opener button high enough that small children can not reach it.
Perform a visual inspection once or twice a year. Observe the door opening and closing on the tracks. Watch the door itself, does it wobble or seem to close hard? Check the sensors and make sure the door stops and reverses itself if the beam is interrupted. You can safely do this by crossing the beam with a broom handle at a distance. Test your emergency release feature as well. We recommend NOT making adjustments yourself, as many individuals suffer injuries from attempting to fix problems on their own.
Never leave your door partially open, as it is a safety risk if someone should try and crawl under it. In that state it also poses a security risk, you don't want anything uninvited (persons or critters) into your home.
If you have to open the garage door manually, never push or slide your fingers in-between sections, always use the handle to get a good grip.
Never start your car with the garage door closed. Exhaust fumes build up quickly, you could be putting yourself at risk. If you have a second story above the garage you could be putting any occupants there at risk as well.
Keep your garage and it's contents safe if you are traveling. Don't leave any extra remotes in cars that may be parked in the driveway or street. Download an app that lets you open the door to receive packages while you are away. These apps can also send you alerts if the door is opened.
Our technicians are available to complete routine maintenance and fix a problematic door. Let us know how we can keep your garage door performing smoothly.