A Review with Heart
A Review with Heart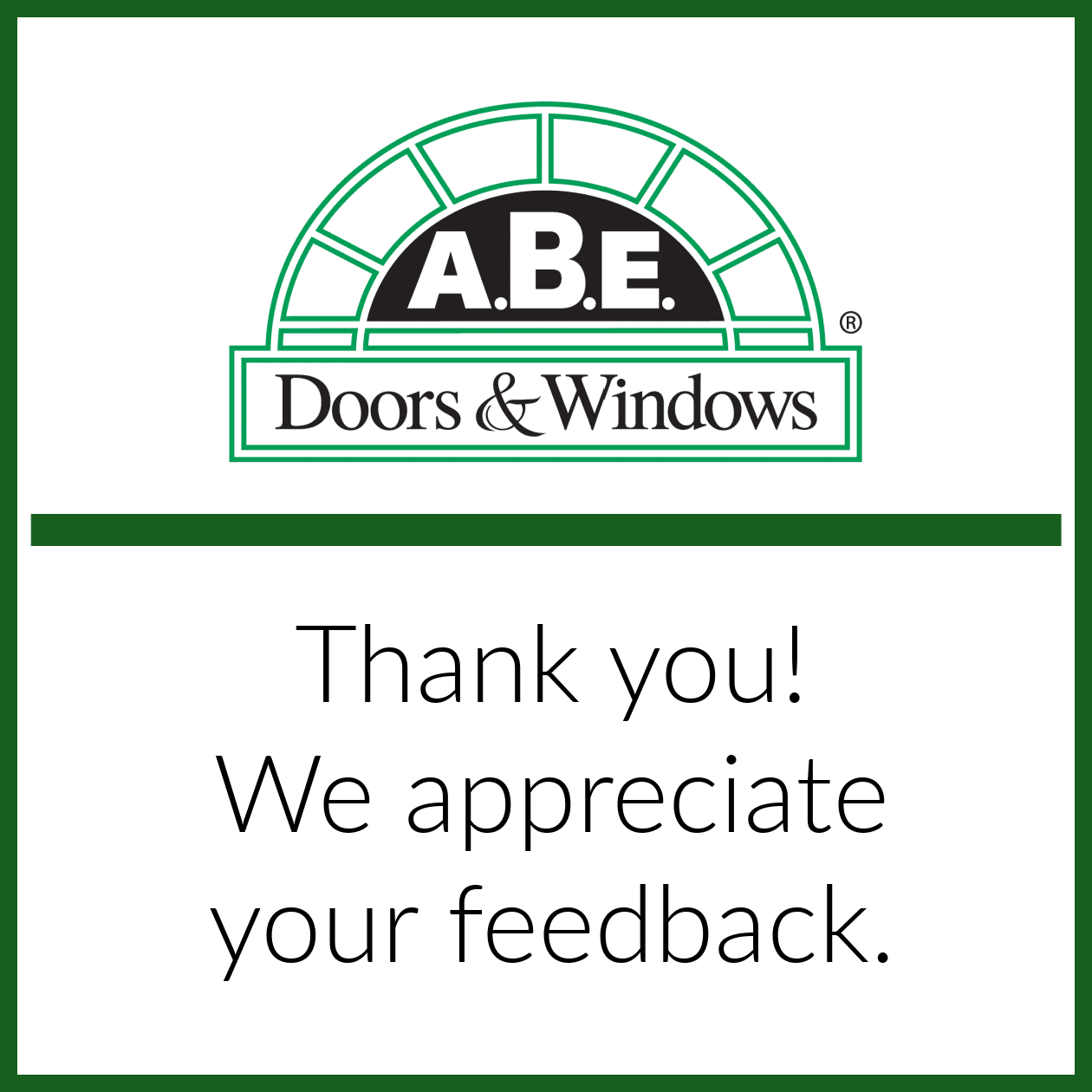 This review made our day! We are so thankful when a customer takes the time to leave us a review. We wanted to share this one in it's entirety with you.

"I recently had the pleasure of engaging A.B.E Doors and Windows for a garage door spring replacement at Austin's Auto Service in Bethlehem. I cannot speak highly enough of their quick service and immediate response.

From the moment I reached out to, their professionalism and efficiency were evident. They understood the urgency of the situation and promptly scheduled the service, ensuring minimal disruption to our operations. Their commitment to providing exceptional service is truly commendable.

The technicians arrived promptly at Austin's Auto Service in Bethlehem, well-prepared and equipped for the task at hand. Their expertise was evident as they swiftly identified the issue with the garage door spring. Their attention to detail and skillful approach instilled confidence in their abilities.

What impressed me the most was the speed at which they worked. They wasted no time in replacing the garage door spring efficiently. Their precision and expertise ensured that the door operated smoothly and safely once again, restoring the functionality we needed.

I must also mention the excellent customer service provided by A.B.E Doors and Windows. The technicians were friendly, approachable, and patient with all my questions. They took the time to explain the repair process and provided valuable tips for future maintenance. Their commitment to customer satisfaction was evident throughout the entire experience.

I would like to express my sincere gratitude to A.B.E Doors and Windows for their outstanding service. Their ability to deliver prompt and reliable solutions, along with their dedication to customer care, sets them apart. I wholeheartedly recommend their services to anyone in need of garage door repairs or replacements.

In conclusion, they exceeded my expectations with their quick service, efficient repairs, and exceptional customer support. I am genuinely grateful for their expertise and the seamless garage door spring replacement they provided. Thank you for your outstanding service."
-Austin's Auto Service
We appreciate your feedback. Thank you for letting us know about your experience with our company.