The Heat is On! What Not to Keep in Your Garage
The Heat is On! What Not to Keep in Your Garage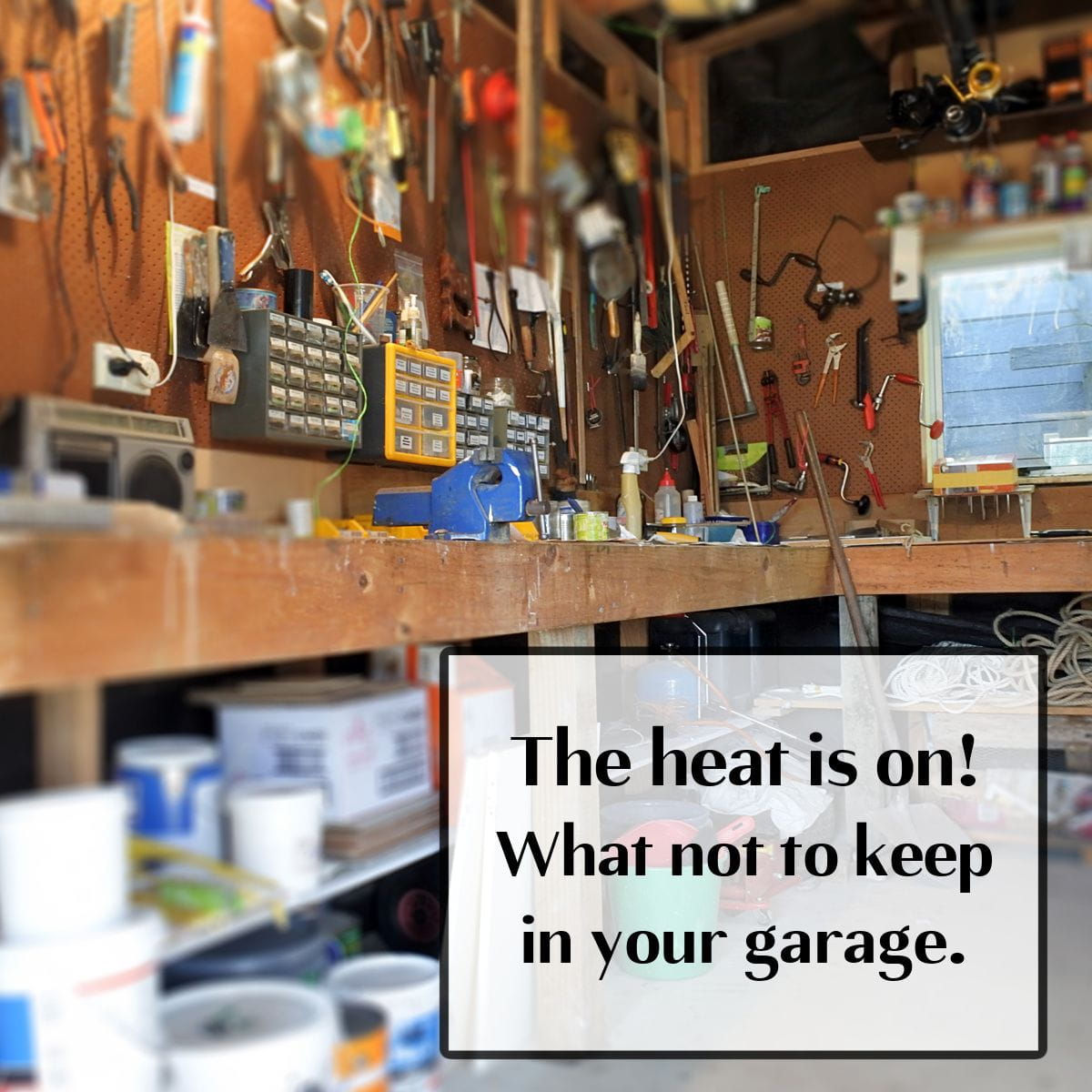 The heat is on! Your garage is a great place to store items, but when the temperatures rise, there are some things that should never be kept in the garage. Look at this list and make some adjustments if necessary. We want all your belongings safe and in good shape for the years to come.
Your spare refrigerator. We know it's the ideal place to have one, but when temps start climbing, your fridge works overtime to keep it's contents cold. That means more energy consumption and higher bills. Fridges work best when kept in a room that is around 65 to 78 degrees. If you have a spot in your basement or other room in the home, keep it there.
The extra propane tank. Not only could a leak seep into the garage exposing people to the risk of asphyxiation, but a small spark could ignite the tank. Limit the chance of a fire and keep your tank in an open area.
We all like to stock up on canned goods, paper towels and food items in bulk, but the garage is not the area to store them. That big bag of rice is prime pickings for mice and other critters to nibble on. Canned items run the risk of getting rust and spoiling because of the fluctuating temps. Paper (in any form-towels, tax documents, comic books) are another item that mice and insects love to feast on. It may be a good time to reorganize some kitchen cabinets and create some storage inside your home.
Antiques, pictures and heirloom furniture are all at risk when left in your garage. Moisture, changes in temperature and insects can all ruin these cherished mementos. Better to store them in the home, in tightly seals plastic bins.
Bonus tip: Elevate these items off the floor to avoid possible water damage.
Flammable items. Oily rags, gasoline or oil-based paints all run the risk of catching fire. Throw away dirty rags after any tune up or project. Move paints to a closet that sees cooler temps. While you can keep gas in the garage, make sure it is in an approved container and place it on a platform (away from sunlight) to help maintain temperature & limit condensation. Also check with your local community regarding their limit on how many gallons of gas can be stored.
Clothing, bedding or other materials. Besides the risk of bugs getting to these items, the heat and humidity can lead to mold and mildew. Plus, who wants to use a winter blanket that smells like car fumes.
Enjoy your summer!