Pardon Our Dust!
Pardon Our Dust!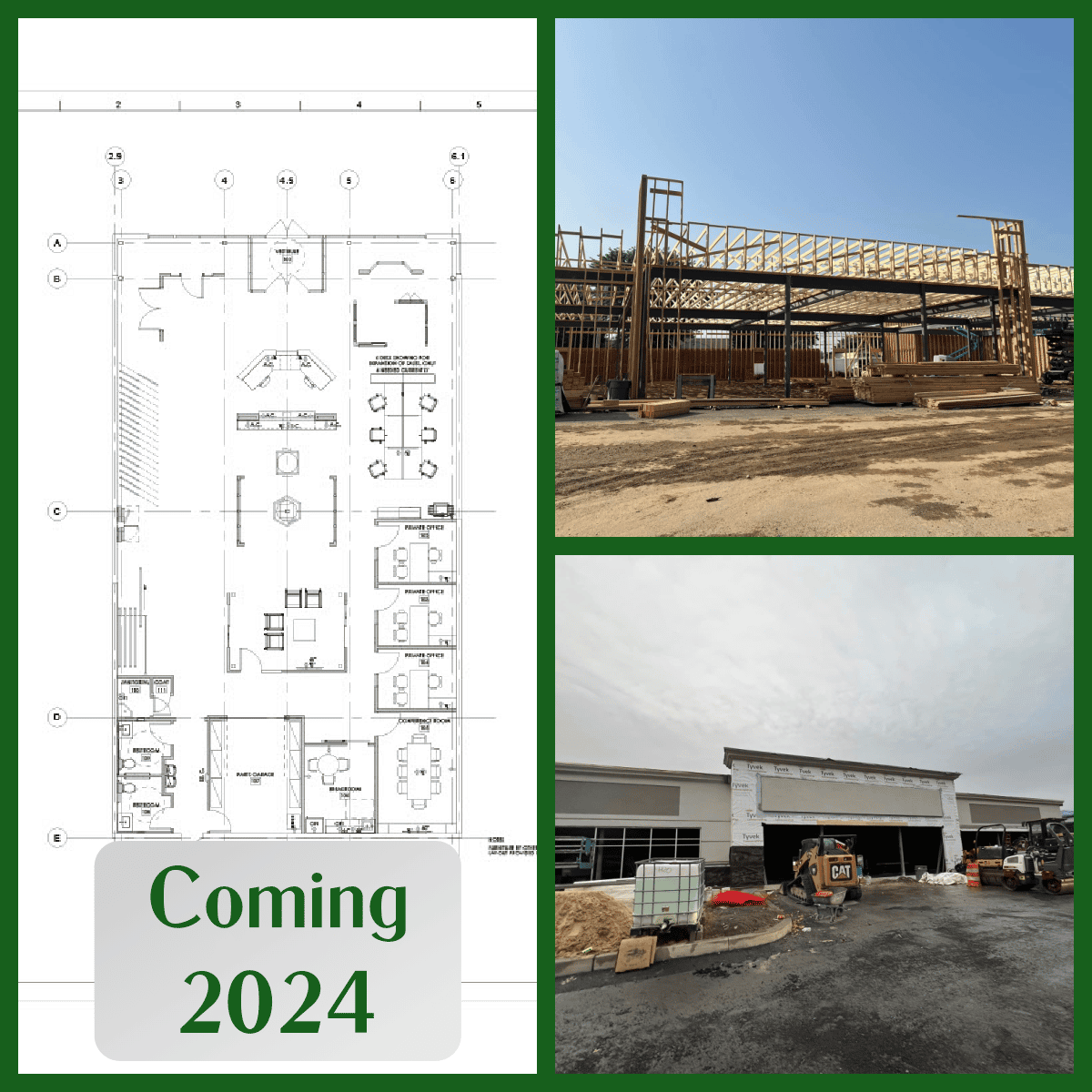 Pardon the dust! Perhaps you've been following our progress and have seen a few pictures of our new building on our Facebook page. We wanted to give you a sneak peek at what our new location will feature and the benefits it will provide our customers.
We've been at our current location since 1980 and although it has served us well, we were feeling a bit cramped. We wanted our new space to have a bright, open concept with designated areas to show products. Here are some of the new features we are excited about!
The larger showroom will allow us to display and feature our Provia and Raynor lines. You'll see a literal "wall-0f-doors" to help visualize a potential front door's look and features. We made some wall space to draw attention to our glass options as well. We want to emphasize the details in etching and the many patterns available.
Our installation feature will help you understand how our doors, siding and trim are installed. We want all our homeowners and businesses to understand the process and that every job is performed with care, precision, and pride.
Customers will enjoy a comfortable pergola-style meeting area to sit with our team members to discuss custom orders. An interactive program will help them build a door to their specifications and get a sense of how it will complement their home.
There will also be an area that features operating garage doors and openers.
The grand opening, which we anticipate being in the early part of 2024, will also coincide with our 50th year in business. We truly value and appreciate all our customers and local businesses that have supported us. You've made the journey from our humble beginnings in our founder's garage to our newest building a treasured experience. We can't wait to welcome you to this new space!