Stay Warm this Winter with well Insulated Windows
Stay Warm this Winter with Well Insulated Windows
Cooler temperatures are quickly approaching and we'll be seeking warmth and shelter indoors. Keep the cold air out by making sure your homes are well insulated, especially your windows. Leaky windows may cause colder nights and it can really impact your energy bills. Weather you live in a home or small apartment, it's always a good idea to save some money, here are few things to consider to do just that.
You can determine if you have drafty windows by holding a lit candle or incense around the windows to determine where the leaks are coming in. There are a few temporary things you can do to insulate your existing windows if you are on a budget.
Add weather stripping or caulking around the window sides and sashes can help eliminate the cold air coming in. There are DIY window shrink wrapping that can be applied on each window. Storm windows are always a great option to have layered protection against the elements. Available for purchase at most retail stores are insulated window treatments or coverings.
All of the above can help with temporary fixes until you are ready for a permanent fix that will eliminate your drafty breeze. New purchased and properly installed energy efficient windows can reduce air infiltration which will bring comfort to you and your loved ones, as well as reduced heating and cooling costs, tax incentives and increased value of your home.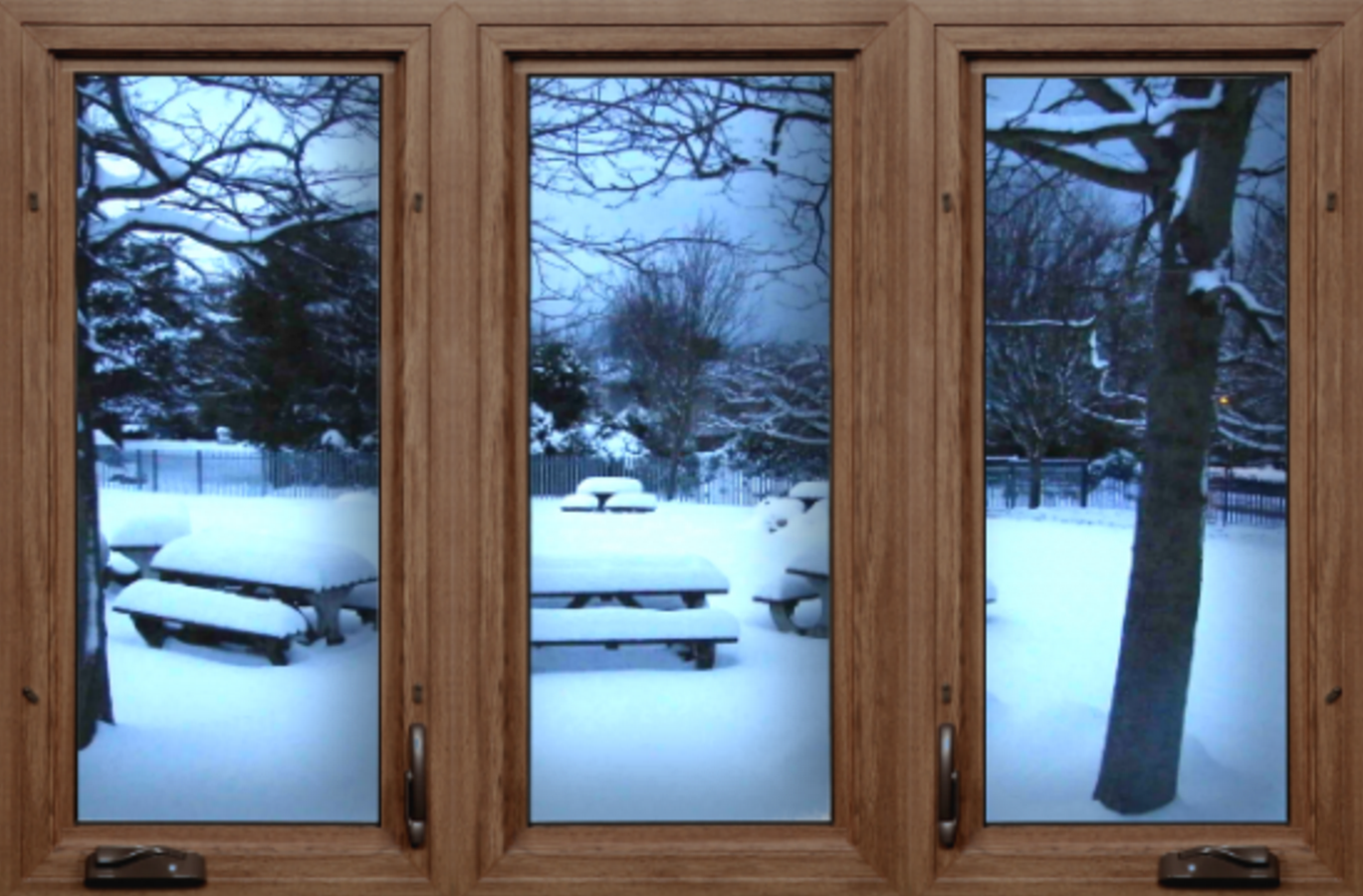 You'll find that you have several options to consider when selecting what type of windows you should use in your home. Before selecting new windows, determine what types of windows will work best and where to improve your home's energy efficiency. It's a good idea to research and understand what energy performance ratings you need for your windows based on your climate, home's design and window orientation.
Quality Replacement Windows give your home a fresher look, easier maintenance, and added Energy Efficiency. A.B.E. Doors & Windows has a wide selection of Windows for your home remodeling or construction project to get you ready for those cold winter months.