Garage Door Safety Month
Garage Door Safety Month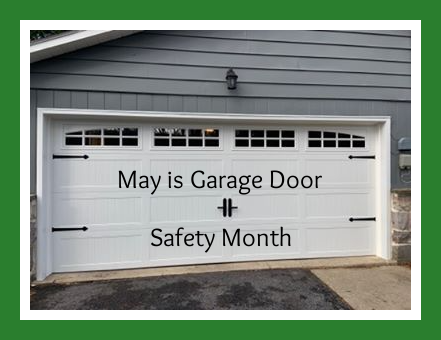 Did you know that your garage door is the largest, heaviest moving object in your home? As such, you want to make sure this area is safe for all family members that use it. Watch out for these possible areas of trouble and take steps to correct them today.
Faulty Safety Sensors
These sensors are used to reverse the direction of the door should something cross their beam. Over time the sensors can get moved or debris can block the beam, making the sensors unable to read if an object is in it's path. You can test them by closing the garage door and using a long handled broom to break the beam. If the door does not stop immediately and reverse it's direction, it would be wise to call a professional to trouble shoot and fix this problem.